Gender Parity In Education:Still a Concern in India
Today India's economy is booming and we are seen as a strong economic power in the coming years. Despite this fact, some social issues are still of concern and should be given enough importance if we have to sustain ourselves as a strong socio-economic super power. One such issue is 'Gender Parity In Primary Education', which needs immediate attention by State and Central Governments.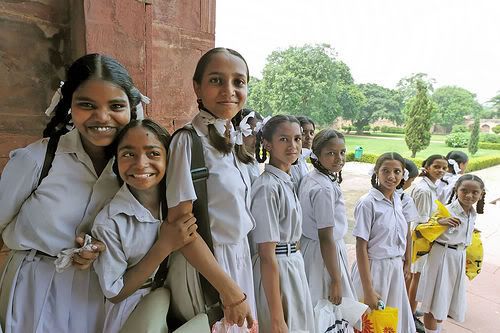 Let's see some figures* related to gender distribution in primary and secondary education in India.

Primary Schools (Class I-V) -> Parity Index: 0.94 -> 94 girls for every 100 boys


Higher Secondary (Class IX-XII) -> Parity Index: 0.80 -> 80 girls for every 100 boys

*Source: HRD Ministry, Figures of 2005-2006
The above figures gives a clear picture of wide gap between school going girls and boys. The situation is even more worse in selective areas of the country, especially in west, North West and some parts of North India. The drop out rate of girls is most in primary education, as parents prefer to spend more on their son. Early marriage, security issues also play an important role in further aggravating the situation.
The noticeable difference in gender parity index in urban and rural areas clearly indicates that more attention is needed in rural areas, where drop out rate of girls is much higher than urban areas.
Programmes like Kasturba Gandhi Balika Vidyalaya (KGBV) launched by government in 2004, does help the cause to some extent, but more action is needed to tackle this situation. Some State Governments are also offering free bicycles to girls to travel to school, resulting in decreased drop out rate of girls in these areas.
Unless, the whole outlook of society will not change on this issue, it would be very difficult to close the gap of gender parity index.